Here are the instructions on how to pair your iPhone to your Reveal X/XB/SK/X 2.0 WIFI. Please read all of the instructions and let us know if you need further assistance. Thank you!
Verify you have the most recent app version in the app store. If needed, uninstall and reinstall the app.

Open your app and sign in. Click "Allow" notifications
​​
Turn your camera to Setup mode and wait until the WIFI light starts flashing blue *this means it is in pairing mode*
In your iPhone WIFI settings, select the Reveal network.
Enter password Reveal2021. Once connected, your phone will say Connected without internet and the WIFI light on your camera will turn solid blue.
​
Open your app, and click the person icon at the bottom of the screen
Click Connect to Reveal WiFi
Follow on screen prompts, as seen below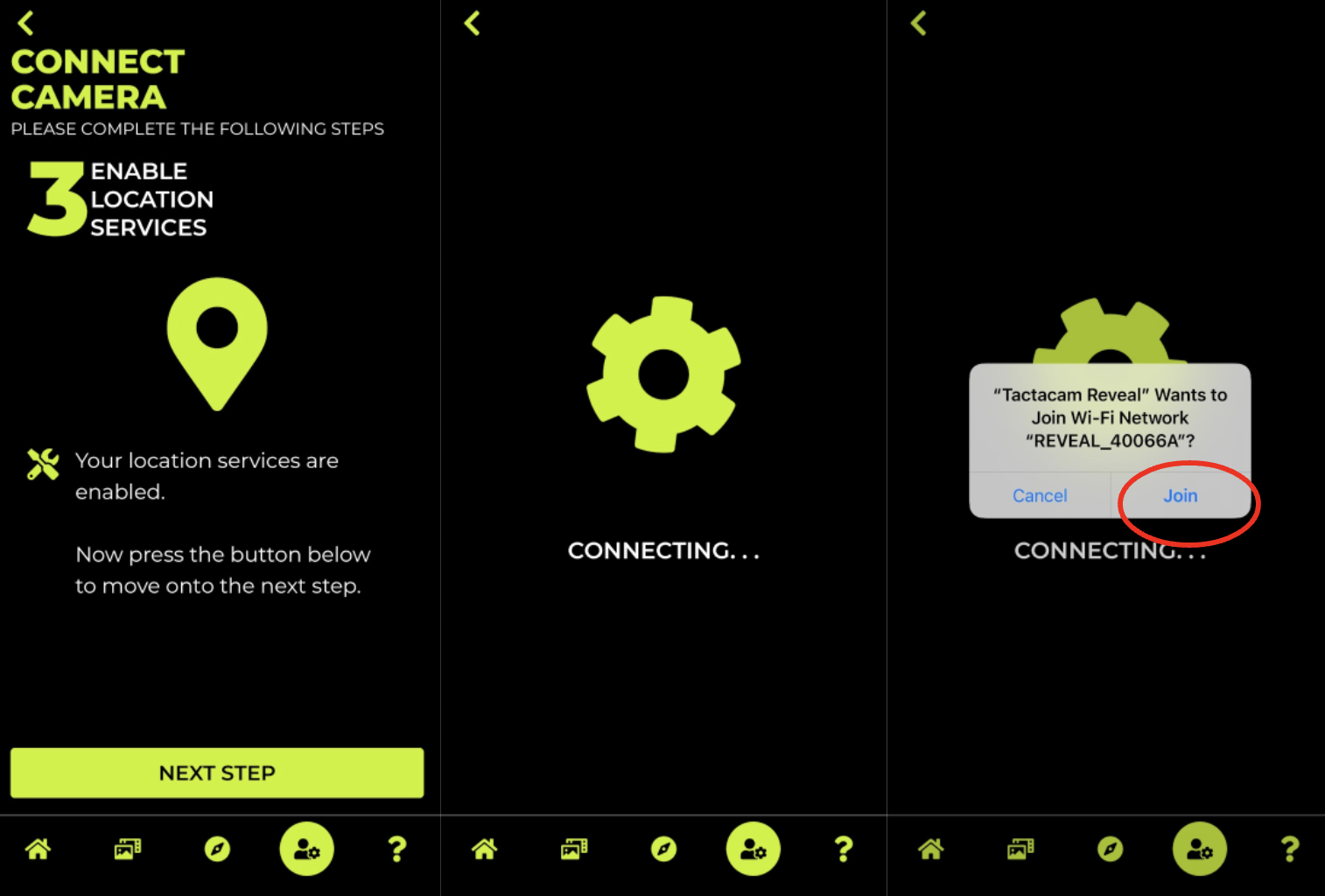 ​
​

​

​